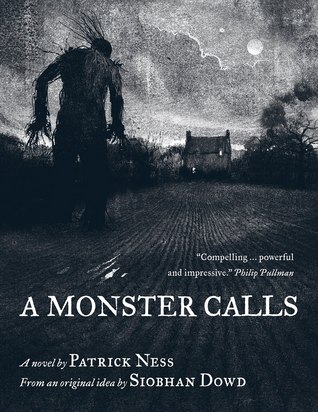 A Monster Calls
by
Patrick Ness
(Author)
Jim Kay
(Illustrator)
Siobhan Dowd
(Original Idea (R.I.P))
Page Count: 205
Stand Alone.
My Rating: ★ ★ ★ ★ ★
Average Rating on Goodreads: 4.25
Synopsis:
The monster showed up after midnight. As they do.
But it isn't the monster Conor's been expecting. He's been expecting the one from his nightmare, the one he's had nearly every night since his mother started her treatments, the one with the darkness and the wind and the screaming...
This monster is something different, though. Something ancient, something wild. And it wants the most dangerous thing of all from Conor.
It wants the truth.
......
(*speechless*)
:P Mmkay enough with the dramatics, I know I know.
It was pure brilliance. It was seriously an amazing read I
adored.
I love books like these! Haunting and magical and will stay with you for ages. <3
Although the characters weren't the best, weren't the mooost relatable, the story as in it's whole package was Eeeeeeek!!!
Oh and dude it made me crryyy! The last time I really cried with a book was...I don't even know XD Maybe with Stephanie Meyer's
The Host
in April.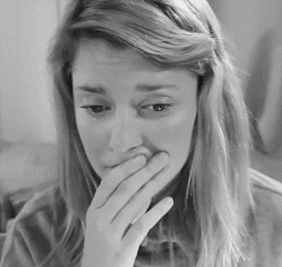 (You know I'm having trouble writing a review when I start to use gifs -.-)
Can you just do me a favour and read it please *puppy dog eyes* I can never write proper reviews for books I love gosh. *pulls hair* SO frustrating. Like I want to spill everything about how beautiful and huggable it is, but I don't want to say anything at the same time because then it'll ruin everything! >:O
You know what? I'm going to totally cheat and direct you somewhere. It's a lovely review and
just maybe
it'll convince you to read it. Because right now, I don't really care about my review? XD I just want you to read the darn book!!
COME TO MEEE
:D
And hopefully you really will get the physical copy because it's totally worth ittt. *winks*
—MissOddball™ Over and Out. Also apologising for the suckiest review evaahh. Maybe i'll be able to do a proper awesome one someday. But until then- *salutes*
***PLUS OMG OMG OMG OMG JIM KAY (ILLUSTRATOR FOR THIS BOOK ALSO) IS GOING TO ILLUSTRATE HARRY POTTER!!! HIS DRAWINGS ARE SO BEAUTIFUL ERMAHGOSH *hyperventilates* ***
Read me Read me Read me Read me